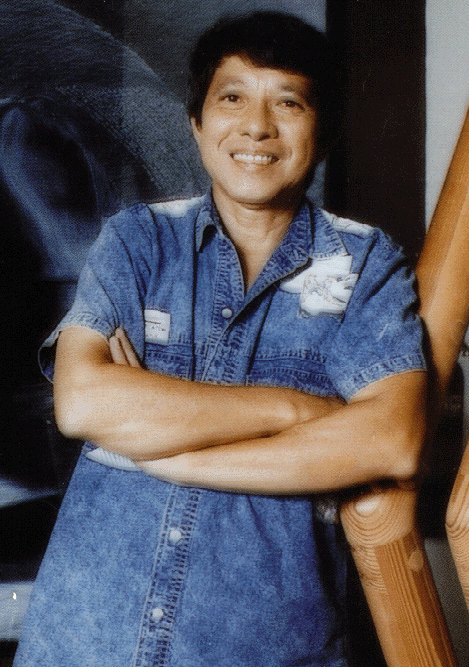 Corky is the pen name of Philippine-born cartoonist
Francisco Flores Trinidad, Jr.
the award-winning editorial cartoonist for the
Honolulu Star-Bulletin.

The Corky editorial cartoons appear daily in the front pages and the editorial section of the Star-Bulletin in Hawaii and in scores of newspapers worldwide by syndication.

The first Asian editorial cartoonist to be syndicated in the U.S., his works have appeared in most major publications nationally, like the New York Times, Washington Post, L.A. Times, USA Today, Time, Newsweek; as well as foreign periodicals like the punch of London, Paris Herald Tribune, Politiken in Sweden, Philippines Daily Journal and Manila Chronicle. They've also been featured in television's "Meet the Press", "Spectrum," and C-Span.

He also created "Nguyen Charlie", the daily cartoon on the Vietnam war for the Pacific Stars and Stripes during the war years; and "Zeus!", the internationally syndicated daily and Sunday comic strip distributed by Murdoch Features and the Register-Tribune Syndicate.

Corky has a B.A. (in Journalism) degree from the University of Ateneo de Manila ('60) and started his career for the Philippines Herald in 1961. His work was picked for syndication by the Los Angeles Times-Washington Post Syndicate in 1966. He joined the Honolulu Star-Bulletin in 1969.

information copied from url=(0043)http://www.aloha.com/~corky/cartoonist.html
this page is no longer available