TEAMWORK IN EXECUTION OF RESCUE!!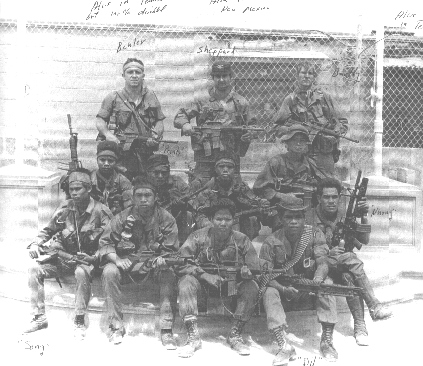 Mike Shephard, center-rear, was the team-leader and R. T. Montana
who was working "Bright-Light" worked as a rescue team the week
Bikini 25 went down at Dak Seang. Mike and these "Yards" are the ones
who came in and helped Bikini 25 and crew get out.


BACK